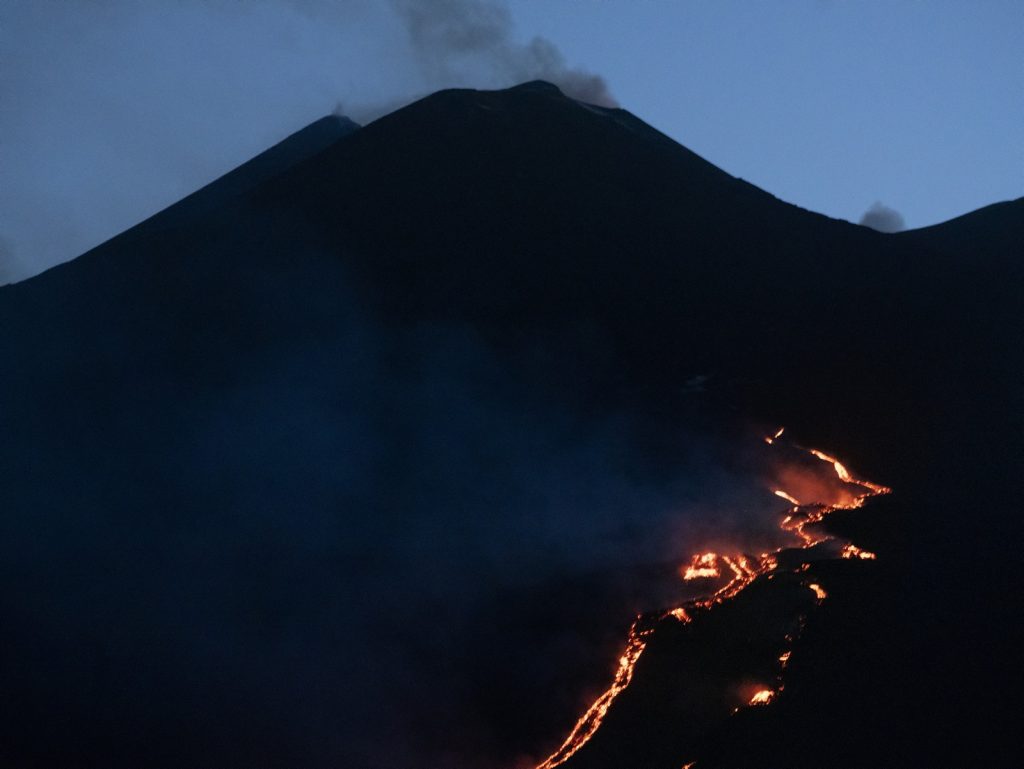 ---
Mount Etna is the largest volcano in Europe, and among the most active volcanoes in the world. Its eruptions occur both at the summit, where there are currently four craters, and from the flanks, up to heights of a few hundred meters above sea level. Summit activity can continue for many years with few interruptions and often characterizes the intervals between one flank eruption and another. Such intervals can last from a few months to more than 20 years, although in the past 40 years the average interval between flank eruptions has been about 2 years. The duration of a flank eruption can be a few hours or exceed a year. Until recently, Etna was considered a predominantly effusive volcano, i.e., characterized mainly by the emission of lava flows that can cause material damage but do not pose a direct threat to the lives of the 900,000 people living in potentially endangered areas. More recently, a sharp increase in explosive eruptive episodes at the summit craters has been observed, especially since the late 1970s. Particularly violent explosions were observed during the 1995-2001 summit eruptions, with about 150 episodes of lava fountaining (also known as paroxysms) and again in the years 2011-2015 and, more recently, from 2020 to the present.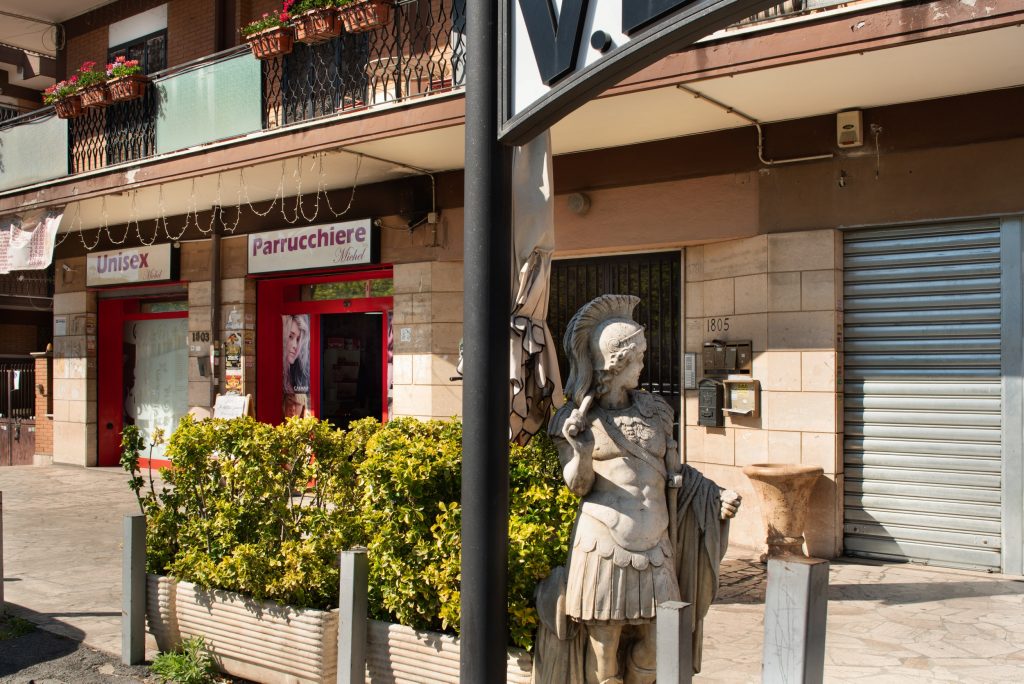 ---
Since the 1950s, Rome has undergone the transformation of vast agricultural areas into building areas, and the subsequent birth of infinite sequences of high-density apartment blocks along the consular roads to the south and east of the city. Accompanied by the free and anarchic development of almost the rest of the periphery. An endless territory, inhabited by the majority of Roman citizens. A chaotic city, often abusive. With its gates, railings, walls, trees, archaeological finds, cars, which overlap and merge in an extraordinary and unique visual continuity.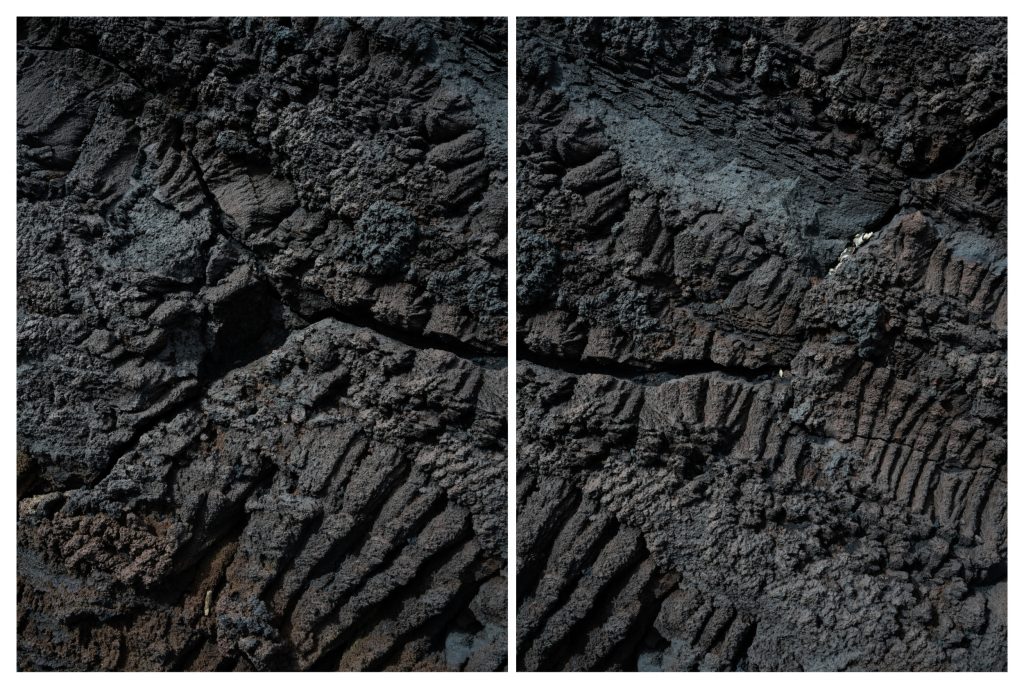 ---
The series of photographs of the Sicily project have been made over the last two years. It is a work that aims to focus on the expressive and emotional strength of Sicilian nature. A large majority of the images taken were taken in that magical moment of transition between daylight and dusk, because that is the moment I strongly associate with the very idea of intimacy. Beyond the vastness of its spaces, it is precisely on the idea of intimacy that, I believe, the relationship between us and the nature that surrounds us should be sought.